Foreign Staff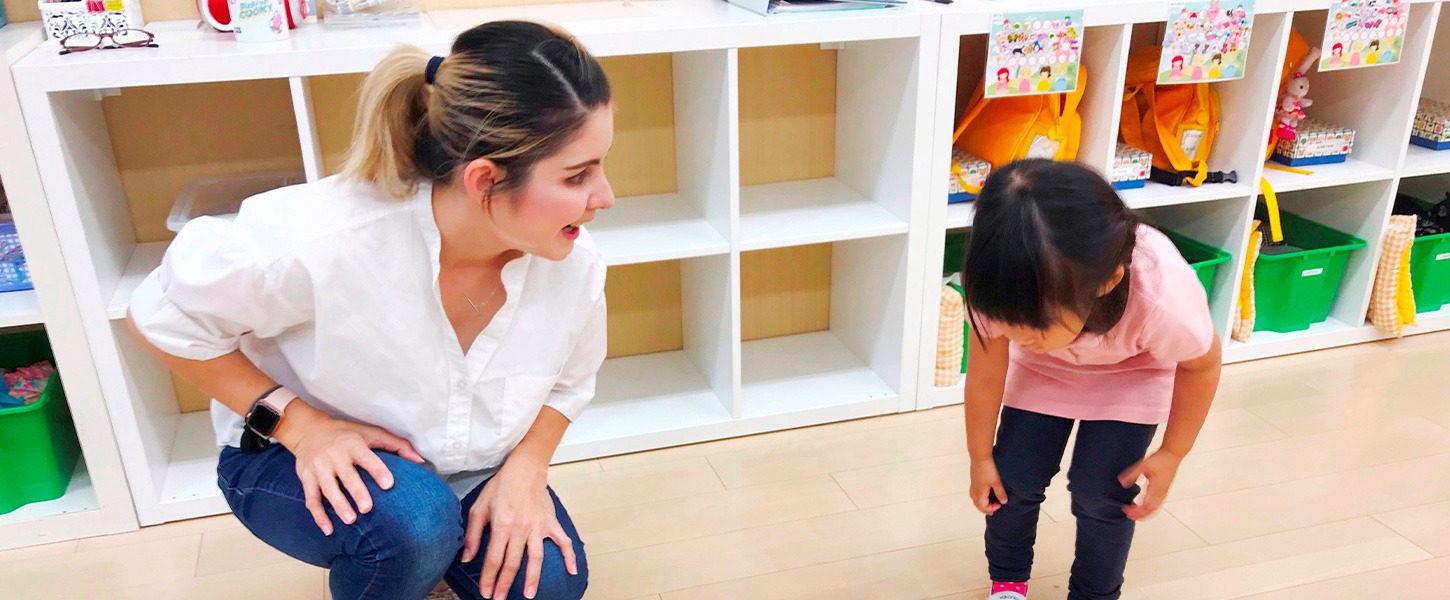 新卒採用
キャリア採用
Foreign
Staff
Foreign Staff
Little Garden International School Recruitment
Would you like to work with us to help develop children's curiosity and the need for adventure, to develop their ability to change their future and care for others?
Features of Little Garden
Little Garden International School is a bilingual nursery school where you can learn English naturally. Regardless of where our children choose to go in the future, we operate a nursery school and daycare with the goal of laying the foundations for a fulfilling life. The staff who support the children include foreign teachers, bilingual childcare staff, and experienced licensed nursery teachers. All staff members have an international way of thinking.
Our team comprises of mainly female teachers with ages ranging from the 20s to 40s, foreign staff teachers and we also have many male teachers as well. From the third month of life to kindergarten, we provide comprehensive care according to a child's age. Through the play and study, children are able to learn English and have fun in their class, gaining life skills and manners. Foreign teachers teach English following our curriculum, setting up an English environment. There are Japanese bilingual staff in each of our schools, so parents who are not as comfortable with English can also have the same full support.
Reasons to work
– Overtime: About 0 to 5 hours a month. We don't want our staff to have unnecessary over time. Annual holiday 114 days… Our Staff's private time is very important.
– Staff retention rate of 84.7%. We are a company that wishes for our staff to be working, and growing, together for a long time. Change of working style is possible. We create career changes according to the lifestyle of our staff. Options include full-time work or part-time work, for example.
– 100% childcare leave, pre- and postpartum leave system and flexible support for long-term leave. We give priority to the time and lifestyle needed to take care of children.
Our other welfare systems are also substantial Various insurance systems, company meal discounts, staff mentoring and growth system, domestic membership system for luxury resort hotel and recreation area (Yuzawa), all-you-can-drink alkaline ion water.
Little Garden International Schools Information
Makuhari School
〒261-0023 m BAY POINT makuhari Building 1F, Nakase 1-6, Mihama-ku, Chiba-shi, Chiba
TEL:043-351-7670
Ichikawa School
〒272-0033 South Court Sky 1F, Ichikawa Minami 4-2-20, Ichikawa-shi, Chiba
TEL:047-710-8235
WBG School
〒261-7102 WBG Marive East 2F, Nakase 2-6-1, Mihama-ku, Chiba-shi, Chiba
TEL:043-351-1630
Chiba Porttown School
〒260-0024 1-18-2 Chuoko, Chuo-ku, Chiba-city, Chiba
TEL:043-244-8839
Shinnarashino School
〒275-0024 Mr Max Shinnarashino shopping center, Akanehama 2-2-1, Narashino-shi, Chiba
TEL:047-408-0171
Oyumino School
〒266-0033 Oyumino Minami 2-12-1, Midori-ku, Chiba-shi, Chiba
TEL:043-292-6014
Koiwa School
〒133-0052 Higashi Koiwa 4-9-11, Edogawa-ku, Tokyo
TEL:03-5876-8521
Makuhari Hongo School
〒262-0033 Makuhari Hongo 3-2-9, Hanamigawa-ku, Chiba-shi, Chiba
TEL:043-216-2220
Kashiwanoha Campus School
〒3-23-1 Matsuba-cho 3-23-1, Kashiwa-shi, Chiba
TEL:04-7157-1724
Guam School
1317 Pale San Vitores Road,Tumon Guam 96913
TEL:1-671-648-4649
Company Profile
| | |
| --- | --- |
| Company Name: | Little Garden Co., Ltd. |
| Address: | SCEC Bld. 17F, 1-7-1, Nakase, Mihama-ku Chiba-shi, Chiba 261-0023 Japan |
| Phone Number: | +81-43-213-6911 |
| Foundation date: | October 11, 2005 |
| Capital stock: | ¥20,000,000 |
| President: | Yutaka Sasaki |